Vancouver's Sewer and Drain Cleaning Company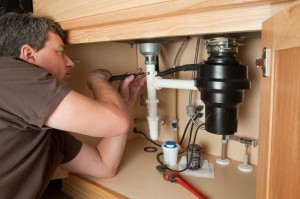 M5 Plumbing Services Inc offers professional, reliable drain cleaning in Vancouver and the surrounding areas. Customers routinely offer us great reviews because they know our drain cleaning successfully repairs their plumbing, and we do it for the most affordable price in town.
Our courteous drain cleaners have the expertise to locate and eliminate any clog or drain blockage without hurting your pipes. Our up-front pricing and strong communication through the drain cleaning process put customers at ease that they are in good hands when they call us for drain cleaning in Vancouver.
Benefits Of Professional Drain Cleaning
Doing your own drain cleaning can be detrimental to your pipe system. It is important to consult a plumbing professional before pursuing your own drain maintenance.
---
Why Shouldn't You Clean Your Drains Yourself?
Chemicals aren't safe on your pipes. If you pour the wrong chemical down the drain, you could end up damaging the pipes, resulting in more extensive repairs and cost. These chemicals can also produce toxic gasses that can harm you and your family or splashback and chemically burn you. Don't take the risk.
Comprehensive Drain Cleaning for Your Home or Business
M5 Plumbing handles the complete gamut of cleaning for your drainage system. Here is a shortlist of some of the benefits you'll receive when you enlist our help for your drains:
Professional tools that won't harm your pipes. We bring our own equipment, so you don't have to invest in risky non-commercial tools.
Accurate diagnosis of problems and open communication of options. It's possible that there is a break or fracture in the pipe.
The most affordable drain cleaning in Vancouver WA. We offer competitive pricing on all our services.
All of our technicians are skilled, certified, and qualified to clean your drain safely and completely.
Our technicians are honest and committed to a lasting relationship, upfront pricing, and accurate diagnostics.
We provide residential and commercial drain cleaning for your home or business.
Emergency plumbing and drain cleaning services are available. No matter when a drain issue strikes, we're ready and on our way.
We're a trusted name in drain cleaning in Vancouver. Our plumbers arrive on time, are clean, polite, and friendly. We care about the health of your plumbing. That is why we treat every drain cleaning as if it were for our own grandmother! Recorded video inspections allow us to view the inside of your plumbing system all the way through the mainline. If your drain is clogged due to fat and grease, intrusive roots, a break, or another issue, we will identify it. Often times clogs are simply due to hair and other matter that builds up over time. That's why it's so important not to dump grease down the drain.
Additional Remodeling and Water Line Services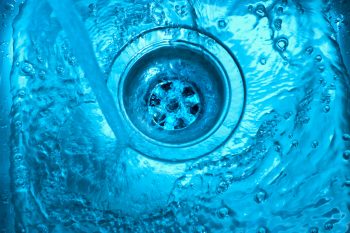 In addition to drain cleaning and maintenance, we offer a variety of remodeling and repair services:
Bathroom Remodeling – when it comes to overhauling your bathroom, M5 is the best solution in the Vancouver area for precision remodeling services. Our company hires hand-picked, skilled craftsman. Our years in the plumbing business coupled with our experience as general contractors make us uniquely qualified to create gorgeous, functional, flawless bathrooms.
Kitchen Remodeling – Our skilled remodelers also offer kitchen services as well. We'll walk you through your renovation options and begin planning the remodeling process. We're sure to strike a balance of letting you stay in the driver seat while not overwhelming you, and we ensure our remodel is tailored to your taste and budget.
Water Service Line Repair – When you're experiencing water line issues, we'll inspect your main line and determine whether there's a break, a blockage, or corrosion inside the pipe. If you need a replacement service line, we carry a variety of pipe materials we can install for your new, functional service line.
Contact us today for a free estimate on any of Vancouver's plumbing needs!