Premier Water Heater Services for Vancouver Residents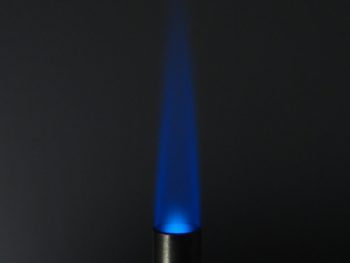 M5 Plumbing Services Inc places a high emphasis on our quality plumbing work, and all things water heater are our specialty. Our technicians offer sales, repair, and maintenance as well as water heater installation in Vancouver, WA, and the surrounding areas. We understand that buying a water heater is an investment and in-depth project, and we want you to find the right one for your needs and your budget. Call us today, and a friendly, knowledgeable technician will ask the right questions to narrow down the best options for you. 
Our installation technicians review your usage, habits, and available space to find the right fit. We take as much time as you need to go over the options, features, and warranty information. It can feel overwhelming to figure out which water heater you need. Talk to us about grading your energy efficiency with an on-demand, tankless water heater. You will never run out of hot water again, and you won't have to pay to keep water hot when no one is home to use it! We offer the latest, top models and brands that carry the EnergyStar rating.
Comprehensive Water Heater Maintenance
M5 Plumbing Services will install and maintain the following types of water heaters in your home or business:
High-Efficiency Water Heaters
Gas Water Heaters
Electric Water Heaters
Storage Tank Water Heaters
Heat Pump Water Heaters
Tankless Water Heaters/On-Demand Water Heaters
Each of our installation professionals has years of experience to ensure they complete each job with exact precision. We test and try out the heater before leaving and also review the details with you, so you know exactly how your water heater system works. We offer friendly service by hand-picked, experienced technicians who also happen to be excellent at customer service. Our services cover the full lifespan of your water heater as well. From installation to maintenance, repair, and replacement, you'll never have to worry about the future of your water heater again.
Get a Perfect Water Heater Installation From M5's Expert Technicians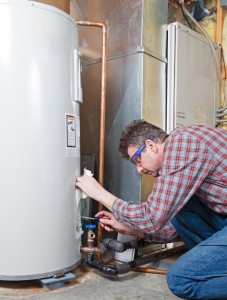 We understand there are other water heater installation options out there, but we go the extra mile to stand out. When you choose M5 plumbing, you get full water heater service with added financial benefits and well-rounded expert knowledge. Some of these additional advantages include:
Competitive pricing on our plumbing services that remains unmatched.
Highly trained and experienced technicians in Vancouver.
Education on each service, so you can feel good about the decision you make.
Clear, precise price estimates — never any hidden fees.
Full service in the Portland, Gresham, and the Vancouver Metro areas.
Every customer gets treated with respect and dignity.
A comprehensive selection and knowledge of quality brand names for water heater installation, including Rheem, AO Smith, Bradford White, and Reliance.
Emergency water heater services.
A locally owned and operated business with a unique understanding of the specific needs of Vancouver homes and businesses
Whether we've done business together for years, or if this is your first time contacting us, let's work together to get your water heater installation done right.
To receive more information about our water heater installation, or to speak to someone about your plumbing needs, contact us today. We deliver the highest standard of quality water heater and plumbing services to our community. To us, you're all our friends and neighbors!
Other services include drain cleaning and plumbing additions. Contact us for an estimate today.