Gas Line Service Vancouver Counts On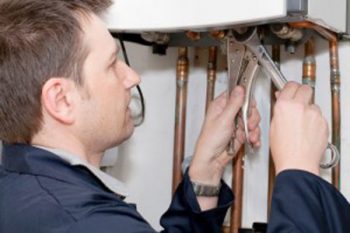 When it comes to gas line installation in Vancouver, it is important that you don't try to make it a do-it-yourself project. There are certain risks involved, including things that the typical homeowner doesn't always know about installing gas lines. At M5 Plumbing Services, Inc., we hire plumbing experts who know the ins and outs of natural gas equipment. Our knowledge, skills, and expertise allow us to safely handle gas line installation and repair that will ensure your home's gas line performs safely and efficiently for years to come.
Comprehensive Gas Line Maintenance at Any Time
Our services will meet any of your gas-related needs, from repair and maintenance to installation. If you are thinking of installing your own gas line, you should check out the benefits of choosing M5 Plumbing Services, Inc. instead:
Highly trained, skilled technicians – Our technicians know the ins and outs of gas lines and will work with you to source better products for future installs and even explain the best path to repair for your line. We are qualified for gas line installation or gas line repair.
Competitive pricing – Our pricing is affordable and ensures you're getting the final product you need for your specific home.
Emergency services – We're available 24 hours a day for your emergency needs. We offer this because we understand that gas lines issues can be dangerous, and we'll help you with any problems that can't wait.
Safety – Improper installation can cause a leak or even an explosion. We take this job seriously and install gas lines to perfection.
High level of satisfaction – Customers return to us because they trust our work and appreciate our friendly, open communication. See some of our testimonies for more details on how we've helped Vancouver's homes and businesses.
Customer Education – We offer honest, up-front pricing, explaining what we find and how we plan to treat the issue. We also welcome your input.
Locally owned and operated – We understand the needs of our neighboring residents and business in Vancouver, WA and surrounding cities.
Gas Line Installation For Your Home or Business
Gas line installation and gas line repair are not something to mess around with! It is dangerous to allow someone who is not certified or licensed for gas line installation. It is also not something to wait to repair. Gas lines can be volatile, causing fatal explosions or gas poisoning. If you suspect a gas leak or need gas line repair, you should contact us. Stay out of the building until help arrives. Before you procrastinate your gas line another second, call M5 Plumbing Services, Inc. for a free estimate.
Additional Drain Cleaning and Water Heater Services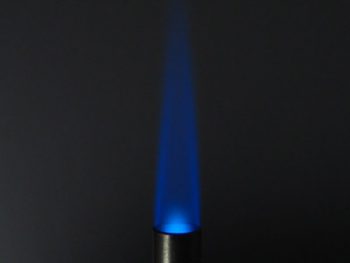 In addition to gas line installation, we offer similar repairs and installations for Water heaters and drains as well:
Drain Cleaning – Our courteous drain cleaners have the expertise to locate and eliminate any clog or drain blockage without hurting your pipes. Our up-front pricing and strong communication through the drain cleaning process put customers at ease that they are in good hands.
Water Heater Replacement – We understand that buying a water heater is an investment and in-depth project, and we want you to find the right one for your needs and your budget. Call us today and a friendly, knowledgeable technician will ask the right questions to narrow down the best options for you