Reliable Plumbers for Vancouver Washington Homes and Businesses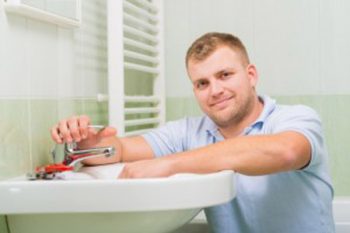 When you need a full-service plumber in Vancouver, M5 Plumbing Services Inc. is the solution for your complete needs. From residential kitchens to large-scale, commercial installations, M5 is Vancouver's first choice for any level of plumbing service.
With fully-stocked service trucks, we arrive at any maintenance job or emergency call ready to offer a comprehensive solution that won't leave you contacting multiple contractors to get the job done.
Got a large commercial project? Our team has you covered. We are licensed, certified, and bonded for any type of plumbing. We can help you with home add-ons and new construction. In addition to installations and repair, we also offer drain repair and gas piping installation.
We even offer waste line repairs, replacements, and rerouting. All of this is done at the most affordable price possible. Our Plumber Service in Vancouver is your full-service solution.
Our plumbers in Vancouver, Washington have a reputation for excellent customer service. Our happy customers agree that we are skilled at relaying information about the work and making sure you feel well informed. We will not do work without having discussed options and pricing with you first. We want you to feel comfortable with your understanding of the work, how long it will take, and what costs are involved. That is what being a plumber for us is all about.
Plumbing Contractors You Can Trust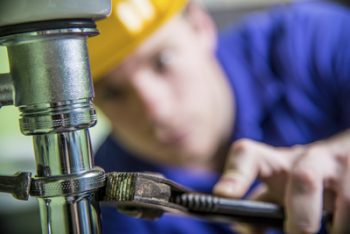 We strive to keep our plumber services as inexpensive as possible while offering the highest quality work. All our plumbers are experienced professionals. Your satisfaction is our dedication. We get the work done on time, with open communication, and completely transparent costs.
We talk to our customers to ensure you understand your plumbing system and any of its potential issues, ensuring you approve of our work plans before we begin any service. Our overview of your plumbing allows us to convey what work is an immediate necessity and what plumbing maintenance can wait. You will never feel pressure for more plumbing services than you need. Our Vancouver plumbers help you stay informed and then let you make the decisions that are right for your home or business.
You can feel comfortable with us when it comes to choosing the best services for your home, as well as the best brands for your plumbing system. When it comes to water heater installation to professional gas line installation from a certified trained professional, we are your full-service plumbing solution.
Additional Remodeling and Water Line Services
Bathroom Remodeling – when it comes to overhauling your bathroom, M5 is the best solution in the Vancouver area for precision remodeling services. Our company hires hand-picked, skilled craftsman. Our years in the plumbing business coupled with our experience as general contractors make us uniquely qualified to create gorgeous, functional, flawless bathrooms.
Kitchen Remodeling – Our skilled remodelers also offer kitchen services as well. We'll walk you through your renovation options and begin planning the remodeling process. We're sure to strike a balance of letting you stay in the driver seat while not overwhelming you, and we ensure our remodel is tailored to your taste and budget.
Water Service Line Repair – When you're experiencing water line issues, we'll inspect your main line and determine whether there's a break, a blockage, or corrosion inside the pipe. If you need a replacement service line, we carry a variety of pipe materials we can install for your new, functional service line.
Contact us today for a free estimate on any of Vancouver's plumbing needs!