Full-Service Water Heater Repair in Vancouver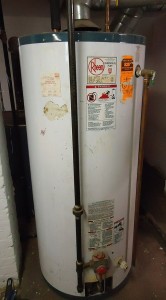 Losing hot water disrupts the entirety of your day. Your dishwasher becomes useless, washing clothes isn't practical, and taking a shower is miserable. Luckily M5 Plumbing Services delivers fast and efficient water heater repair for all of Vancouver — our expert plumbers in Vancouver and water heater technicians won't keep you waiting!
We work on any make, model, or the age of water heater you have, including commercial heaters. We can often make same-day appointments, and we arrive on time and ready to work. A thorough examination from one of our technicians will reveal any issues your water heater is exhibiting, and we'll explain the full extent and best solution for your needs. Our fully stocked vehicles have parts and equipment for just about any water heater repair problem, so there's no wait for parts. We'll fix your water heater issue on our first visit.
Maintenance and Repair Specialties
From installations to regular maintenance and emergency repair, M5 Plumbing Services offers comprehensive work for all models of water heaters, including:
Tankless Water Heaters
Gas Water Heaters
Electric Water Heaters
Industrial Water Heaters
Commercial Water Heaters
Residential Water Heater Repair
---
Premium Water Heater Services and Maintenance
We service any Water heater you're using for your home or business, and our water heater services extend significantly beyond repairs. We can help maintain any model of water heater to ensure costly accidents and repairs don't occur as time passes. When you hire M5, you not only get thorough and professional service, but you'll also receive our knowledge of top-of-the-line products and economic benefits.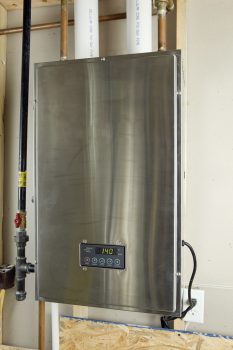 Unique Benefits of Our Services:
We offer residential, commercial, and industrial water heater repair.
Our water heater repair services are one of the most affordable in the area.
We can repair any size, age, or type of water heater.
We guarantee our work and parts, so you know you can count on us to get the job done right.
Our experienced and skilled technicians quickly get to the source of the problem, no waiting.
We are a locally-owned, trusted business.
We offer upfront, written cost estimates with a description of the water heater repair problem.
Contact us today for your water heater repair in Vancouver, WA and surrounding cities.
---
Efficient Water Heater Installation at the Best Rates
If you are tired of your old, inefficient model, ask us about the sales and installation of a new one. Whether your water heater remains broken beyond repair or you'd prefer to upgrade rather than repair your current model, we'll help you find the best product to suit your needs. We regularly work with a wide range of water heaters and will use our expert knowledge to get you the best product at the best possible price. Our extensive services will cover the complete removal of your old product and the quick and efficient installation of your new heater into your home. We guarantee you'll get the best use possible from any water heater we install and maintain.
Are you having other water-related issues? Our experienced plumbers provide maintenance and installations for a wide diversity of water-related services for both residential and commercial properties. Call us today, and we'll gladly help with any plumbing with the best possible customer service in Vancouver.