Plumbing Services in Vancouver WA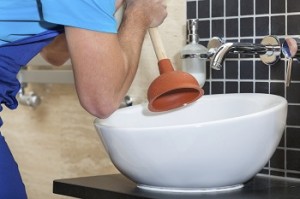 With over 20 years of plumbing in Vancouver, we have the skills and experience to finish your plumbing job with complete effectiveness. By putting our customers first in all our plumbing services, M5 Plumbing Services Inc. delivers comprehensive work that covers the entirety of your plumbing needs. Whether you are remodeling a bathroom or dealing with an emergency drain cleaning, our plumbers treat each job like it was for their own homes. Excellent customer service begins with excellent communication, and we're here to listen to your needs and answer your questions.
Comprehensive Plumbing for Your Home or Business
M5 Plumbing handles everything from repairs and maintenance for your water system to installations and precision remodeling for bathrooms and kitchens. Here is a shortlist of some of the benefits you'll receive when you enlist our help:
Upfront, transparent pricing for all of our customers
All of our plumbing services are quick and accurate
Our free estimates will allow you to see the full scope of any repair, installation, or maintenance
We offer the lowest rates around the Vancouver area
We guarantee our work and parts, so you know you can count on us to get the job done right.
Our experienced and skilled technicians quickly get to the source of the problem, no waiting.
Emergency plumbing services that operate 24 hours a day for your emergency needs
Locally-owned business with a personal investment in our area
Quality name-brand products with the best warranties
Licensed, bonded, and insured
Plumbing Contractors You Can Trust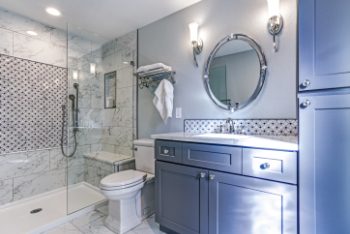 We talk to our customers to ensure you understand the situation and approve the work before we begin. Our overview of your plumbing allows us to convey what work is an immediate necessity and what plumbing maintenance can wait. You will never feel pressure for more plumbing services than you need. Our Vancouver plumbers help you stay informed and then let you make the decisions that are right for your home or business.
You can feel comfortable with us when it comes to choosing the best services for your home, as well as the best brands for your plumbing system. When it comes to water heater installation to professional gas line installation from a certified trained professional, we are your full-service plumbing solution.
Contact us today for a free estimate on plumbing installation or plumbing repairs in Vancouver.
Additional Remodeling and Water Line Services
Bathroom Remodeling
when it comes to overhauling your bathroom, M5 is the best solution in the Vancouver area for precision remodeling services. Our company hires hand-picked, skilled craftsman. Our years in the plumbing business coupled with our experience as general contractors make us uniquely qualified to create gorgeous, functional, flawless bathrooms.
Kitchen Remodeling
Our skilled remodelers also offer kitchen services as well. We'll walk you through your renovation options and begin planning the remodeling process. We're sure to strike a balance of letting you stay in the driver seat while not overwhelming you, and we ensure our remodel is tailored to your taste and budget.
Water Service Line Repair
When you're experiencing water line issues, we'll inspect your mainline and determine whether there's a break, a blockage, or corrosion inside the pipe. If you need a replacement service line, we carry a variety of pipe materials we can install for your new, functional service line.
Contact us today for a free estimate on any of Vancouver's plumbing needs! 

M5 Plumbing Services, Inc.
Frequently Asked Questions About plumbing
How can I prevent plumbing problems?
To prevent plumbing problems, it's important to maintain your plumbing system regularly. This includes cleaning drains, checking for leaks, and keeping pipes well-insulated to prevent freezing. Additionally, avoid flushing anything other than toilet paper down the toilet and avoid pouring grease down the drain.
How do I know if I need to call a plumber?
You should call a plumber if you are experiencing issues with your plumbing system, such as low water pressure, leaks, clogs, or unusual noises. It's always best to address plumbing problems early to prevent them from becoming more serious and costly to fix.
What services do plumbers provide?
Plumbers provide a wide range of services, including installing and repairing plumbing systems, fixing leaks, unclogging drains, replacing pipes, and installing water heaters.
M5 Plumbing Services, Inc. Is Proud To Be A Locally-Owned Business In Vancouver, WA
Tucked away in the heart of Vancouver, WA, M5 Plumbing Services, Inc. has long been the local go-to for reliable plumbing solutions. Just as the Fort Vancouver National Historic Site preserves the essence of our rich past, M5 safeguards the integrity of Vancouver homes, ensuring they stand strong through the test of time. Whether you reside near the bustling Vancouver Waterfront or the serene Vancouver Lake Regional Park, our experienced team is committed to delivering prompt and professional service right to your doorstep. A stalwart supporter of our local attractions and community, M5 Plumbing Services, Inc. doesn't just work in Vancouver; we live and breathe it. Let us be your trusted plumbing partner in this vibrant town we all call home.
Direction to M5 Plumbing Services, Inc.
Your Search For An Experienced plumbing Service Near Me Is Over
In the heart of Vancouver, WA, M5 Plumbing Services, Inc. stands as a beacon of plumbing excellence. We're not just your neighborhood plumbing professionals; we understand the essence of Vancouver's transit pulse. Just as Fisher's Landing Transit Center connects travelers, our water heater repair service ensures residents have uninterrupted hot water connections at home. With Vancouver 99th Street Transit Center facilitating journeys, our gas line installations guarantee a safe and efficient energy passage in your residence. As the Vancouver Mall Transit Center serves as a hub for many, we at M5 are central to expanding your home's potential through our specialized plumbing additions. Whether you're hopping on a bus or just need reliable plumbing solutions, remember that M5 Plumbing Services, Inc. is always just around the corner!
Transit Directions To M5 Plumbing Services, Inc.
Our Team Is Proud To Work In Many Neighborhoods Throughout Vancouver, WA, Including:
98682 98684 98606 98607 98662 98683 98664 98661 98686 98604 98665 98663 98666 98668 98687 98675
Check Out Some Of The Reviews From Our Happy Customers
"If you want prompt, courteous and a professional plumbing company to work with choose M5 Plumbing Services! I had the leak under my kitchen sink fixed quickly. I've used other plumbing companies in the past, and they were good but not exceptional like M5 Plumbing!"-Gorgy G.
Read More Reviews
"I called M5 plumbing and spoke with Pat. I got a quote on plumbing that I needed work on. He had Albert and Jr. come out shortly after that. They were both very professional, knowledgeable, fast and honest. I would recommend them to anyone that is needing plumbing work done. Thank you, You both were great!"-Brenda A.
"Pat is a great guy and a great plumber. His fees are very reasonable and he always have given me a very fair deal. He has been out to my house twice. The 2nd time for for a silly thing he fixed in one minute and he didn't charge for it. I highly recommend Pat!"-David H.
Read More Reviews Here
At M5 Plumbing Services, Inc., We Offer A Wide Range Of Services, Including:
Drain Cleaning
Water Heater Installation
Water Heater Repair
Gas Line Installation
Plumbing Additions and Add Ons
Drain & Waste Line Repairs
Water Line Replacement
Kitchen Remodeling
Bathroom Remodeling
Plumbing
About Vancouver, WA
Nestled on the northern banks of the majestic Columbia River, Vancouver, WA, serves as a vibrant gateway to the Pacific Northwest. Steeped in rich history, it's home to the Fort Vancouver National Historic Site, a testament to the region's storied past, showcasing an 1800s fur-trading post and its significant role in the American frontier.
Yet, Vancouver isn't just about history. A stone's throw away, the bustling Vancouver Waterfront unfolds, inviting locals and visitors to revel in its modern eateries, scenic walking trails, and breathtaking views of both the river and iconic Mt. Hood on the horizon. Vancouver Lake Regional Park, meanwhile, offers a tranquil escape with its expansive lake and lush surroundings — a perfect locale for picnics, kayaking, or birdwatching.
For the commuter and traveler, the city is interlaced with vital transit centers, connecting Vancouver to the broader region and facilitating its role as a central hub for both business and leisure. It serves as a quieter sibling to Portland, Oregon, just across the river, giving residents and visitors the best of both worlds: serene suburban charm with easy access to urban amenities.
But beyond its attractions and strategic location, the true essence of Vancouver lies in its community. Warm, welcoming, and diverse, its residents make the city a mosaic of cultures, ideas, and passions. Vancouver, WA, is truly a Pacific Northwest gem waiting to be explored and cherished.
Directions To M5 Plumbing Services, Inc.