Plumbing Services in Vancouver WA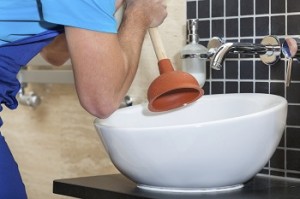 With over 20 years of plumbing in Vancouver, we have the skills and experience to finish your plumbing job with complete effectiveness. By putting our customers first in all our plumbing services, M5 Plumbing Services Inc. delivers comprehensive work that covers the entirety of your plumbing needs. Whether you are remodeling a bathroom or dealing with an emergency drain cleaning, our plumbers treat each job like it was for their own homes. Excellent customer service begins with excellent communication, and we're here to listen to your needs and answer your questions.
Comprehensive Plumbing for Your Home or Business
M5 Plumbing handles everything from repairs and maintenance for your water system to installations and precision remodeling for bathrooms and kitchens. Here is a shortlist of some of the benefits you'll receive when you enlist our help:
Upfront, transparent pricing for all of our customers
All of our plumbing services are quick and accurate
Our free estimates will allow you to see the full scope of any repair, installation, or maintenance
We offer the lowest rates around the Vancouver area
We guarantee our work and parts, so you know you can count on us to get the job done right.
Our experienced and skilled technicians quickly get to the source of the problem, no waiting.
Emergency plumbing services that operate 24 hours a day for your emergency needs
Locally-owned business with a personal investment in our area
Quality name-brand products with the best warranties
Licensed, bonded, and insured
Plumbing Contractors You Can Trust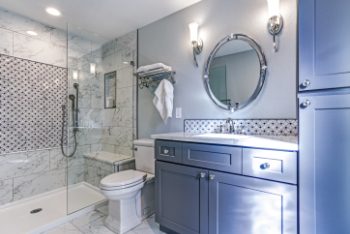 We talk to our customers to ensure you understand the situation and approve the work before we begin. Our overview of your plumbing allows us to convey what work is an immediate necessity and what plumbing maintenance can wait. You will never feel pressure for more plumbing services than you need. Our Vancouver plumbers help you stay informed and then let you make the decisions that are right for your home or business.
You can feel comfortable with us when it comes to choosing the best services for your home, as well as the best brands for your plumbing system. When it comes to water heater installation to professional gas line installation from a certified trained professional, we are your full-service plumbing solution.
Contact us today for a free estimate on plumbing installation or plumbing repairs in Vancouver.
Additional Remodeling and Water Line Services
Bathroom Remodeling
when it comes to overhauling your bathroom, M5 is the best solution in the Vancouver area for precision remodeling services. Our company hires hand-picked, skilled craftsman. Our years in the plumbing business coupled with our experience as general contractors make us uniquely qualified to create gorgeous, functional, flawless bathrooms.
Kitchen Remodeling
Our skilled remodelers also offer kitchen services as well. We'll walk you through your renovation options and begin planning the remodeling process. We're sure to strike a balance of letting you stay in the driver seat while not overwhelming you, and we ensure our remodel is tailored to your taste and budget.
Water Service Line Repair
When you're experiencing water line issues, we'll inspect your mainline and determine whether there's a break, a blockage, or corrosion inside the pipe. If you need a replacement service line, we carry a variety of pipe materials we can install for your new, functional service line.
Contact us today for a free estimate on any of Vancouver's plumbing needs!