Repipe Plumbing in Vancouver WA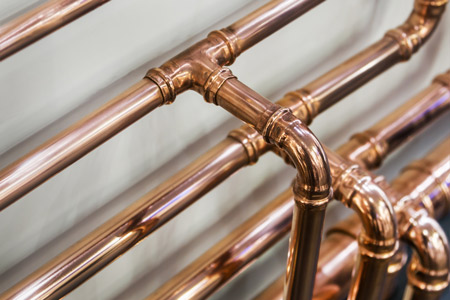 When the plumbing in your home wears down from years and decades of consistent use, it might be time to repipe your home's plumbing. A lot of homes in Vancouver, WA are older and with older piping. If your home falls under that criteria, M5 Plumbing can help you plan out your home's repipe project. We've been providing Vancouver, WA, and the surrounding areas with expert repiping and plumbing services for years. By using high-quality materials and keeping our prices affordable, we know that we can offer the best plumbing services in town. With a wide variety of services, M5 Plumbing is your only stop for honest and excellent plumbing services in Vancouver. From water heater installation to repiping, we can handle every plumbing project in your home.
Get Repiping Services For Your Home Today! Call M5 Plumbing!
Whole House Repipe
If you need your whole home's plumbing system repiped, M5 Plumbing is your best choice for the project. Our team of experienced plumbers can take a look at your home's plumbing system and will honestly tell you if repiping is necessary. If you're not sure whether you need repiping or not, here are some tell-tale signs that it might be a necessity:
Frequent Leaks
Corrosion and Signs of Damage in Pipes
Outdated or Sub-par Piping Materials
Consistent Clogging or Back-ups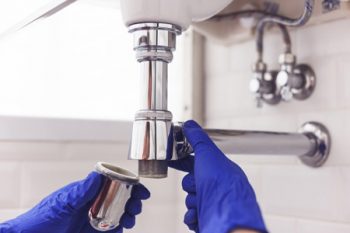 Making small repairs on your pipes can end up costing you more in the long run, when repiping can fix the system for quite some time and end up saving you money. Our team of plumbers will examine your plumbing system and give you the most cost-effective solutions for your plumbing! Along with repiping your home, ask about our bathroom remodeling services today to give your home's bathroom an updated look!
Cost To Repipe A House
Repiping your home may seem like a big project, but M5 Plumbing makes sure to keep your repiping project within your budget. The price of repiping an entire home can depend on various factors including square footage, materials, and removal of existing pipes. For instance, PEX piping will cost considerably less to install but isn't as durable as copper pipes. On average the total cost to repipe an entire home will run around $8,250. The cost of newly installed piping can range anywhere from $1,500 to $15,000, depending on various faA repipe ctors. Each project is unique and depends on the size of the home and the severity of the project. Call M5 Plumbing today for a quote from our repipe specialists and get started on your repiping project today!
Look No Further For A Repipe Specialist Near Me
M5 Plumbing offers comprehensive plumbing solutions for both residential and commercial customers in Vancouver, WA. Along with being repipe specialists, our team also specializes in water heater repair, drain repair, main water line replacement, commercial plumbing, and bathroom remodeling. Because we can offer a wide variety of different services in Vancouver, M5 is your one-stop-shop for all of your residential and commercial plumbing needs. Having skilled plumbing technicians with years of experience means you get high-quality plumbing services at an affordable price. Get local and reliable repiping services for your home today from M5 Plumbing! Call and get a quote today for repiping or any other plumbing services you may need for your home or business!