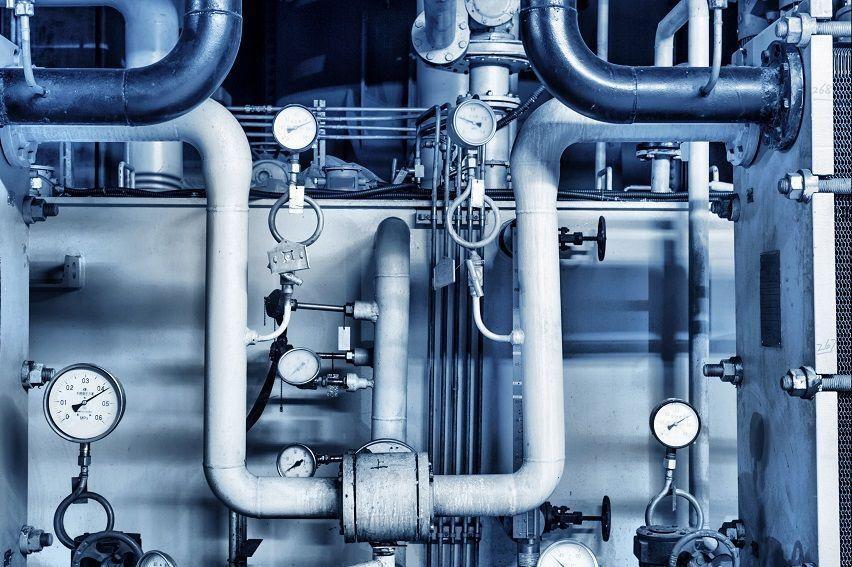 Meet the Demands of Your Business with M5's Commercial Plumbing Service in Gresham
Daily operations of a thriving Gresham business come to a screeching halt when plumbing systems fail. Even a leaky faucet in an employee restroom can cost hundreds of dollars in utility costs if not addressed soon enough.
M5 Plumbing Service Inc. helps your business thrive with our comprehensive commercial plumbing services. Using industrial grade products designed for heavy use, our plumbers ensure that Gresham business owners don't have to worry about placing stress on their plumbing system. 
We know that industry places a lot of pressure on its plumbing. And that's why our dedicated team works tirelessly to maintain pipes, main lines, drains, pressure levels and controls so you can focus on what matters – your daily operations.
---
Commercial versus residential plumbing: What's the difference?
The stakes are high with both residential and commercial plumbing. A broken sewer main line is a serious health hazard whether it runs from a restaurant or a single-family home. The primary differences are the size and the types of issues each faces.
Facilities and multiplexes require significantly more piping, outlets, appliances, and fixtures than a private residence. And as a result, have an increased demand for water supply and drainage. The higher demand tends to increase the chances that something could go wrong, so commercial plumbers need to have specialized knowledge to install to code and perform repairs after regular business hours.
Commercial plumbers possess better knowledge of how to work on plumbing systems in multi-story buildings, have a larger staff who can handle emergency plumbing situations, and keep a supply of industrial-grade pipes and fixtures on hand.
M5 Plumbing is highly experienced in servicing complex plumbing systems, underground lines, and high-capacity commercial appliances. We keep current on local codes and building requirements as, in many cases, they differ from residential plumbing.
If your office, facility, complex, or restaurant requires routine system maintenance, checkups, upgrades, or cleaning, M5 offers customizable services based on your needs.
---
Plumbing Installation, Repair, and Replacement
Our individual commercial services include: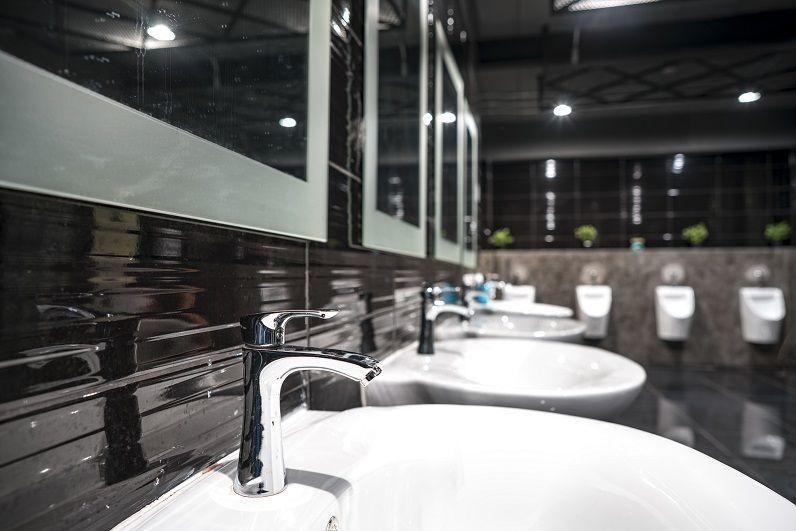 Camera Line Inspection and Diagnosis – Inspecting a line with a specialized camera helps plumbers locate leaks or breaks without digging trenches or removing existing structures.
New Construction Plumbing – The M5 crew works with building contractors to install new systems safely and correctly.
Drain and Waste Line Inspection, Cleaning, and Repair – Line inspections help find problems before they become catastrophic.
Drains – Wastewater requires properly configured plumbing in order to keep it moving in the right direction. We clean and repair kitchen, bath, floor, and outdoor drains.
Emergency Plumbing – Our plumbers are available for emergencies every day.
Fixture Replacement – Faucet leaks can spill over into your business' daily operations and worse – your company's bottom line. Keep fixtures operating at their best with our repair and installation services.
Gas Line Installation – We are licensed and certified to install and repair commercial gas lines.
Sewer Lines – Call for inspection, diagnosis, and repair of this critical area of your plumbing system.
Water Heater Service – Immediate access to hot water is important to sanitary commercial operations. Our professional plumbers install and repair industrial-grade water heaters.
Hydrojetting – This technology effectively pressure cleans the walls of your pipes to clear blockages and remove buildup.
Restroom Drains – Very few business owners factor bathroom plumbing situations into their business goals. M5 keeps your toilets and sinks running properly day after day.
Water Lines – Your business relies on clean water. Call us for testing, inspection, and more.
---
Keep your facility working for you. Call M5 for expert commercial plumbing in Gresham, Oregon.
M5 Plumbing also offers commercial plumbing in: